"An adrenaline surge." --- Soundings

 "A knack for writing about the world's wildest waters." ---Boating Writers International

"Fascinating." ---Canadian Yachting

Action-packed boating & sailing tales!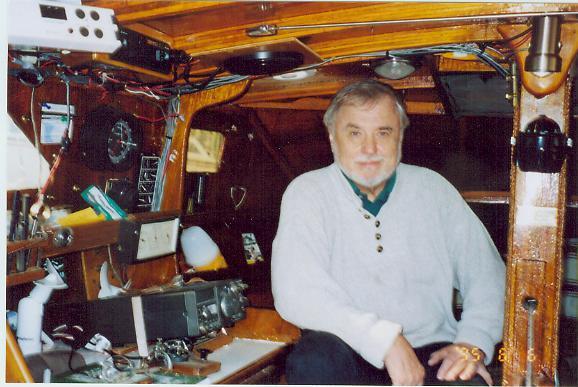 BOATING
&
SAILING
BOOKS
Click on
My Books
(top of page )
check out these books
*New: Bold Sea Stories 2
True boating tales of adventure and survival
(Coming March 15, 2023)
*Bold Sea Stories
21 true award-winning boating and sailing
tales
*Wake of the Green Storm
A lone sailor encounters the storm of
the century
*In the Teeth of the Northeaster
A newsman builds a 20-foot sailboat
and sails Lake Superior
and more!
Escape to the sea!
Also on this website:
*DAS BOOT: See photos of Marlin's hand-built wood veneer boat, Persistence. Includes building details, step-by-step layup, and diagrams. Includes an explanation of this boat's fight in a 123 mph. storm on Lake Superior.
BOAT TIPS: See boat-building techniques, tips, and innovations. You might find a surprise or two you can use.
Plus: more award-winning
boating adventures!
* * *
Read Marlin's
first book in the Bold Sea Stories Series
BOLD
SEA
STORIES
"Brave and True." --The Ensign
"Marlin Bree brings a mariner's insight to 21 stories that will keep you turning pages. The stories are written in Bree's Style, which means you can't put the story down until it's finished. All the stories capture the drama and inspiration of dealing with challenges on the Water."
--Dave Olmolsky, The Ensign
B O L D S E A S T O R I E S
Click the
blue title
(above)
for a link to Amazon's Look Inside,
where you can read free samples from Bold Sea Stories.