Marlin Bree's 

B O A T I N G 

B O O K S

Wake of the Green Storm
Wake of the Green Storm is the inspiring true tale of seafaring in a last frontier. Join Marlin Bree in his small sailboat, Persistence, as he voyages from Grand Portage, Minnesota, through the Canadian island archipelago that became the world's largest freshwater conservation area. Here are remarkable stories of dangerous storms, shipwrecks, and an island of silver on the notorious waters of the world's largest freshwater lake. "Fascinating." -- Sail magazine
 To see pictures and free samples,
please click on the book titles below.  
21 real-life boating stories---all writing award winners--- to lift your spirits, and make you resonate with joy, as well as, now and then, leave you with no dry eyes. "Brave and true: Marlin Bree brings a mariner's insight to 21 stories that will keep you turning pages. the stories are written in Bree's style, which means you can't put the story down until it's finished. All the stories capture the drama and insp8ration of dealing with challenges on the water." --The Ensign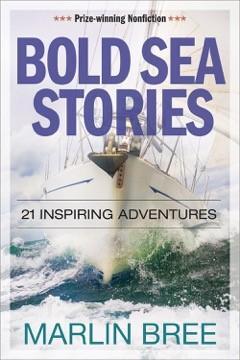 Free Spring commissioning Checklist and Guide. Good for two years.   Now is the time to plan your spring commissioning and also to do the work you want to do before spring. See why the Boat Log & Record has become the bible of small craft seamanship, boat maintenance, navigation, and expenses. An elegant book that does it all for your elegant boat.  o! 
Come aboard the cockpit to voyage with author Marlin Bree on Lake Superior to explore the world's largest conservation area. Voyageurs, storms, reefs and even, an island of silver.  A great armchair adventure into the world of freshwater and tall pines and, now and then, a few storms. "A voyageur's tale of sailing solo, occasionally in dangerous dark seas, on Lake Superior. A lovingly written story."-- Baltimore Sun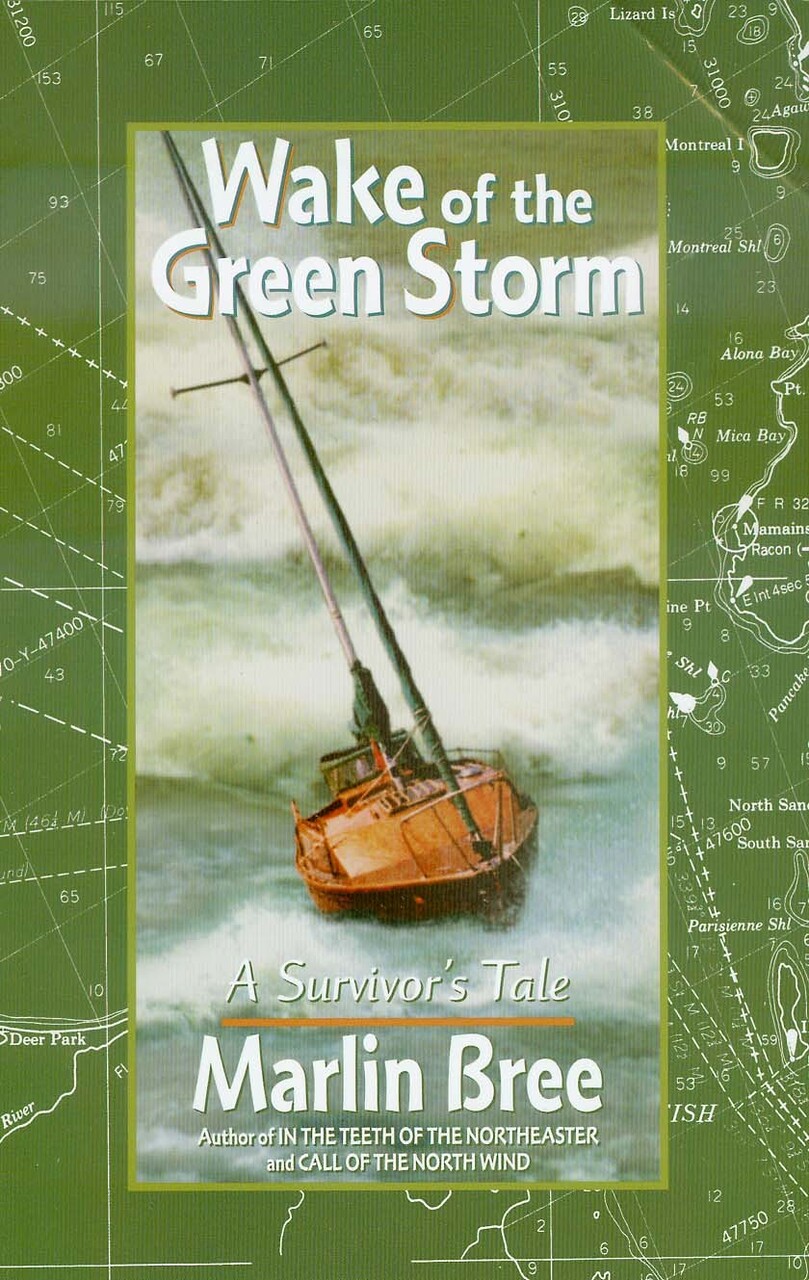 Ocean crossing of 10-foot sailboat
Children's Books
When you've got children aboard, here's a great way to keep them entertained. They can have their own children's books! Let them hunker down in the cockpit and work out their own Kid's Trip Diary and Kid's Travel Fun books. Also good is the Kid's magic Secrets with magic tricks kids can do using ordinary objects (a string, a piece of paper, etc.) onboard your boat. These books also are good to help children get more involved in their trips and keep a memento of it. Fun stuff. Click on image to see more more about the book on an Internet book seller.


Here's a wonderful book with step-by-step illustrations especially designed by an educator for children to learn about and do easy magic tricks using everyday things. Teachers sometimes use this in the classroom. It's a book that has repeatedly been on the best-seller list.
Children's books
In addition to the nautical books he's most famous for, Marlin Bree has developed some kid's books with his late wife, Loris, a speech and language clinician. These have been very popular.
*Kid's Magic Secrets: Simple magic tricks & why they work. (Loris Bree and Marlin Bree). A fun magic book for kids. This book was used as a set prop in the Justin Timberlake, Mila Kunis movie, "Friends with Benefits." It also has consistently been rated as a #1 category Best Seller at Amazon.com. The tricks are easy to do, well explained with step-by-step illustrations and use only everyday household objects (no fancy stages or expensive props and pretty much nothing to buy.)
*Kid's Travel Fun Book: Draw. Make Stuff. Play games. Have fun for Hours! This is a great take-along activity and fun book for kids when they go on trips with their adults. Keeps them occupied for hours. (Loris and Marlin Bree)
Kid's Trip Diary This is the all-time Marlor Press best-selling kid's activity book that lets youngsters easily record their thoughts and fun times while traveling. Includes games, prompts, and travel humor.
My Camp Book Campers! Take along this handy book to journal day by day and to have fun with. Write down your camp adventures, humorous happenings, camp stories and songs, and especially get the names and e-mails of new camp friends. When you return, My Camp Book will be a forever place of your treasured memories.
Ordering Books
Most Marlin Bree books are available both as quality trade paperbacks and e-books. If bookstores are temporarily out of stock or sold out, you can request that the bookstore order a copy for you. Some Marlin Bree books also feature the "look inside the book" feature so that you can read sample selections. More sample selections can be found on this home site of the author, including magazine excerpt versions of longer book chapters. Marlin Bree books are published by Marlor Press, Inc., and are distributed to the book trade and others by Independent Publishers Group (IPG) in Chicago, Illinois, and Gazelle Books in the United Kingdom. Other distributors handle Marlin Bree Books in Canada and in Australia. For a distributor, click on the Connections (top) on this website.
Copyright notice
All photographs, illustrations, charts and excerpts from books used on these web pages are from books and publications copyrighted by Marlin Bree. All rights are reserved, including all under International and Pan American copyright conventions. No part of this web site, illustrations, text, or photographs, may be reproduced or transmitted in any form, electronic or mechanical, including e-mail, photocopy, recording, printing, or any storage and retrieval system now known or to be invented, without written permission from the author, Marlin Bree, except by a reviewer who wishes to quite brief passages in a review written for a magazine, newspaper or for broadcast.