Alone Against the Atlantic: The all-time magnificent maritime adventure!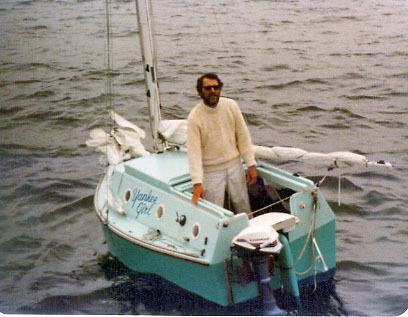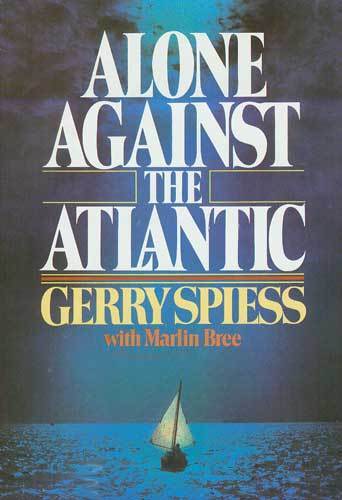 By Gerry Spiess with Marlin Bree
On June 1, 1979, Gerry pointed the bow of his tiny boat east and set sail out of Chesapeake Bay to cross the treacherous North Atlantic. His destination was England.
He had hoped he had designed and built the smallest practical-sized sailboat capable of surviving on the open seas. After six years of planning and one year of construction, Yankee Girl was born -- 10 feet long and 5 1/2 feet wide.
Fifty four days later, after battling raging storms, physical pain, loneliness and islolation, sleeplessness and the never-ending racking of the ocean, Gerry pulled into the English port of Falmouth.
Yankee Girl, the stubby little boat he had built in his garage out of used plywood, had carried him safely across nearly 3,800 miles of the treacherous North Atlantic. Upon his triumphant return to the United States, he was hailed as a hero.
Alone Against the Atlantic is the exciting and inspiring account of Gerry Spiess's solo voyage. It details his years of meticulous planning and preparation, his frustrations, he doubts, his commitment, and, his faith. It is the story of how one man achieved a goal he had set for himself.
But it is far more than an ordinary adventure tale: it is an intimate portrate of a man who dared to dream and make his dream come true.
The book includes over 50 photographs, drawings, a map of Yankee Girl's transatlantic route, and appendicies that detail the amazing amount of equipment aboard Yankee girl, including navigational equipment and charts, communications equipment, safety and emergency equipment, tools and equipment, provisions, and clothing, toiletries, personal items and medical supplies.
The hardcover edition of Alone Against the Atlantic became a national best-seller and went on to thrill millions of readers around the world in Reader's Digest Condensed Books editions.
What ever happened to Yankee Girl?
Two years after her Atlantic crossing, Yankee Girl set out from Long Beach, California, to cross the world's largest ocean -- 7,800 miles to Sydney, Australia. The remarkable story of Yankee Girl's crossing to Hawaii is told in Marlin Bree's book, Broken Seas: True tales of extraordinary seafaring adventures You can learn more about this record breaking sail by clicking on Broken Seas (on right).