BOLD SEA STORIES

 "fascinating" ---Canadian Yachting

Bold Sea Stories is Book One in Marlin Bree's Bold Sea Stories Series. 

*BOATS   *SAILING  *OUTDOOR ADVENTURE   *TRAVEL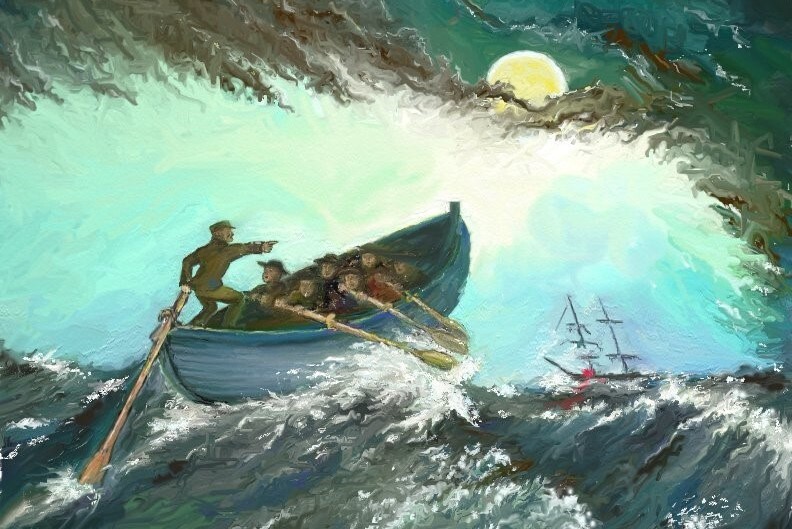 "Marlin Bree is a bold storyteller -- one might say brash --- who creates excitement in his sea tales. This collection of 21 adventures will keep you page-turning..."--Konnie LeMay, Lake Superior magazine
"Bree, who co-authored the boating bestseller "Alone Against the Atlantic" with Minnesotan Gerry Spiess, takes his readers sailing on various seas. There's Helmer Aakvik, who fought a storm on Lake Superior and became a legend. He writes of the Viking replica Hjemkomst, which "braved Superior, crossed the Great Lakes, and made it to the Big Apple. And here the voyage began to go wrong." When the ore boat S.S. Daniel J. Morrell was torn apart, did the only survivor live because he saw the spirits of his deceased shipmates?
Bree keeps the tension high as he describes navigating through incredible waves, ice storms, and unfamiliar waters. Each of these stories is based on the author's experiences or interviews. ---Mary Ann Grossman, St. Paul Pioneer Press
"Brave and true. Award-winning journalist Marlin Bree brings a mariner's insight to 21 stories that will keep you turning pages. The stories are written in Bree's style, which means you can't put down the story until it's finished. ...All the stories capture the drama and inspiration of dealing with challenges on the water. Each of these excellent stories can be read in under an hour, making this enjoyable book perfect for readers with time constraints. --Dave Osmolski, The Ensign
"...from the North Atlantic to the South Pacific, as well as upon (and in the dark depths) of the world's biggest inland ocean, Lake Superior, the book shares 21 true-life tales of storms, shipwrecks and doomed crews fighting incredible challenges...." —Duluth News Tribune

"Tales of great adventure have been packaged into Bold Sea Stories. He has a knack for writing about the legends and lore of the world's wildest waters." —Boating Writers International

"Knowing his are true stories, you let him draw you in and you find out why he had to share them. Marlin's curiosity draws him into situations with people and ships few have experienced. You know you are fortunate to witness moments in time that can not come again." ---Clare Wyngaard, Woodbridge, VA"

"You can feel the cold, sense the shape of the waves, and see the texture of the wood. Marlin has a pictorially vivid writing style. He speaks directly to you. You are there." —David Turley

"Bold Sea Stories provide an adrenaline surge while being an inspirational look into human nature when the chips are down. Whether it's facing a storm on open Lake Superior, crossing the Pacific Ocean in a 10-foot homemade boat, or surviving 100-knot winds in a small sailboat, Bree presents the stories in a way that is easy to understand for readers with varying levels of nautical know-how." —Soundings
"His is an endless fascination with this wonderful, even magical body of water. The tales he tells are filled with this profound respect for Lake Superior, the tragedies and the human will to survive are finely woven through this masterfully written and researched book." --- Horst Vollman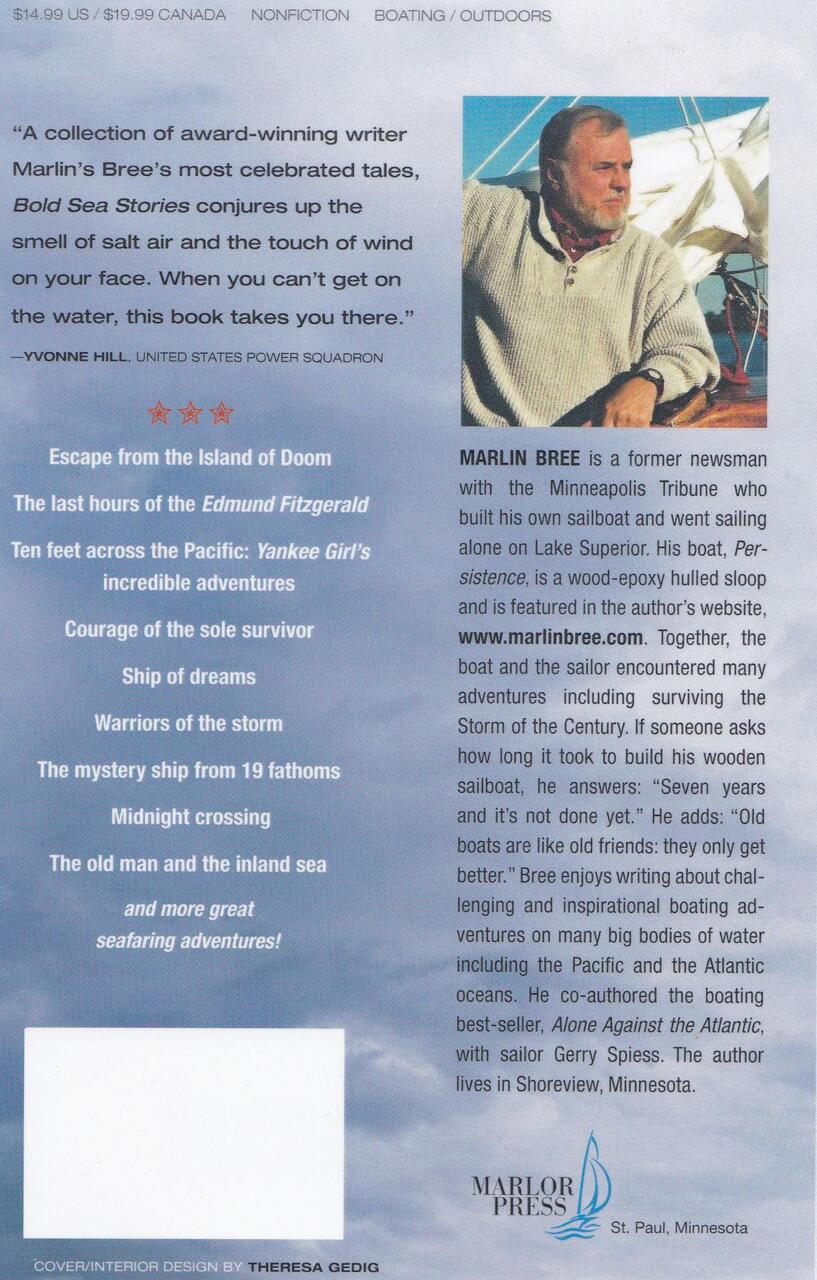 The courage of the Sole Survivor is the remarkable survival tale of a seaman who fought to stay alive on an ice-coated open life raft from the sinking of his ore boat, the S.S. Daniel J. Morrell. The Bold Sea Chapter is fashioned out of the award-winning magazine article by the author published in The Ensign magazine.