BROKEN SEAS

 "When reading this book, you will feel like you are on board during some of the harshest calamities in recent history." -- Gary Jobson, America's Cup sailor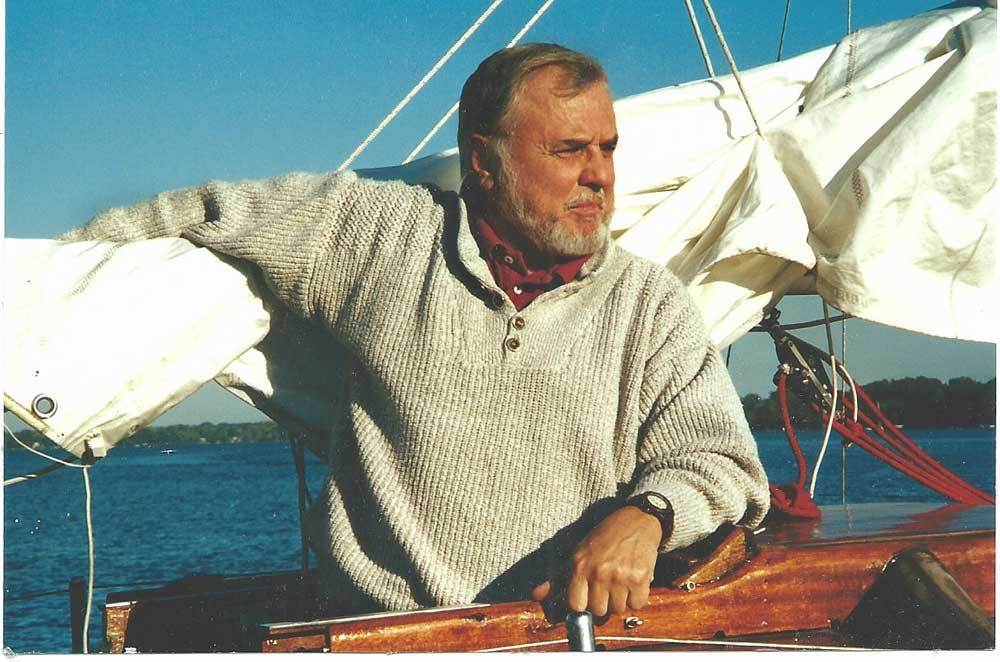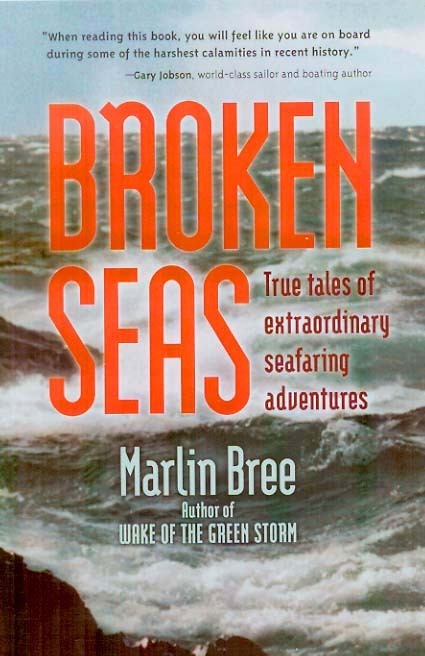 "A frightening series of deadly sea dramas"
"As in his previous books, like Wake of The Green Storm, Marlin Bree conveys a lasting impression of the sea as the principal actor in this frightening series of deadly sea dramas. In Broken Seas, his current, gripping book, the sea and its accomplices, wind and temperature, have the power of a Greek drama thundering across a stage. Bree sets that stage for each of the book's six factual stories with a concise and perceptive personal Prologue. For example, with the account of 62-year old Helmer Aakvik's daring attempt to rescue a young fisherman during an ice storm on the NW sector of Lake Superior, titled, 'The Old Man and The Inland Sea,' the author writes, 'I stared out into the menacing world of broken sea and sky. It was hard to imagine a man in a small, open boat setting out from here during an oncoming November ice storm. The rescuer... had fished these waters for many years and he knew what to expect. He went anyway.' The same can be said for Bree. Faced with the daunting task of collecting, organizing and analyzing a myriad of records, interviews and theories, he went anyway --- and readers of Broken Seas will be grateful he did." -- review posted online.
Broken Seas: Available as an e-book. 224 pages, 32 b&w photos, 17 illustrations, 6 maps. Only $6.99 US / $7.99 Canada .
Reviews!

"A literary rescue mission", says reviewer and ex-West Coast newsman Dennis Renault. Writes Renault: " In his most recent book, Broken Seas, Marlin Bree has obviously devoted years to thoughtful and exhaustive research into the facts surrounding the fates of six extraordinary ships and crewmen on the High Seas. These include the appalling story of the final resting place of the 1896 schooner Alvin Clark, the mysterious and sudden sinking of the "indestructive" steel-hulled Great Lakes ore ship, Edmund Fitzgerald in 1975; and the gritty courage of Norwegian immigrant Helmer Aakvik, who attempts to rescue a fellow fisherman from the maw of a Lake Superior ice storm in 1958. With Broken Seas, Bree's fifth book of nautical adventures, the author has produced a literary rescue mission that will undoubtedly save many readers from drowning in the heavy waves of holiday hoopla or from nodding off to sleep in front of their TV's."

"Makes true sailing adventures live again," says The Ensign, the official magazine of the United States Power Squadrons, in its November issue. Reviewing Broken Seas, Stf/C Don Dunlap Jr., SN, continues: "In his latest book, (the author) shares seven stories that had me reading ahead...He first describes a 10-foot sailboat's Pacific Ocean crossing. Then he tells of a man who risks everything to save a young friend from Lake Superior's frozen waters. "The Lost Schooner" relates the heart rending tale of the Alvin Clark, which sank during the Civil War. The ship was perfectly preserved by Lake Michigan's cold waters when divers found it. Bree helps us relive its sad end as well as the final journey of the Edmund Fitzgerald. Besides recounting his own adventure on Lake Superior, Bree reconstructs the ill-fated crusie of Mike Plant's vessel With each story, we feel the excitement of the cruise and the terror of the final moment when all might be lost. Broken Seas is a super read for those of us who dream of adventure on the sometimes cruel sea."

"Mucho Adventure," writes Small Craft Advisor editor Joshua Colvin about the author's new book Broken Seas: "..some of the true tales in his latest volume had me sitting up wide-eyed, well past my dreamland deadline. In 216 pages, Bree manages to take the reader aboard all kinds of vessels, often in the worst conditions imaginable. Whether he's writing about Gerry Spiess' 10-footer Yankee Girl knocked flat in in the middle of the Pacific, or the storm driven destruction of the 729-foot Edmund Fitzgerald, Bree rarely lets his reader up for breath. If you enjoy this sort of thing--and who doesn't--you'll want to add Bree's new book to your library. Just don't plan to catch up on any sleep."


Stands right up there with the best, says library review journal KLIATT: "There is nothing like a collection of crackling good adventures at sea to pique the interest of most readers. This assembly of true seafaring adventures stands right up there with the best. For one thing, author Marlin Bree does not simply tell a good tale: he recapitulates itl. In each of the six cases, he begins by setting up the siutation with a prologue, then presents a narrative of the vessel's final voyage, and finishes with a section with his own conjectures in which he describes his visits with the survivors. When there are none, and the boat did not survive, he speculates intelligently about what really must have happened 'out there.' A line drawing of each craft helps the reader visualize the technical side of each tale.

"The author has done his homework, reading the charts, studying the blueprints, and putting himself into the middle of each adventure. He scouted out witnesses and sailors who had once sailed aboard the doomed vessels, and on occasion visited the graves. The action runs from the mid-Atlantic to the Great Lakes, and readers find themselves struggling in a rowboat in icy water, pounding across the ocean in the world's fastest racing yacht, or being pounded to pieces in a winter gle. There is even the chance to explore what must be every romantic's fondest dream -- a completely intact and untouched wooden ship, upright on the bottom with her masts still standing. Adventuring, and reading about it, gets no better than that."
--A review about Broken Seas by Raymond Puffer, PhD, Historian, Edwards AFB, Lancaster, CA, in KLIATT, July, 2005.


WICKEDLY GOOD PRAISE
FOR BROKEN SEAS


"With winter coming on and snow gracing the scenery, it is a good time to curl up with a book jammed full of excitement, historic fact and local lore. The fear, excitement, anticipation, and the unexpected leap out of the pages to bring boating adventures into your life." --Kathy Johnson, Press Publications.


"Marlin Bree's new book Broken Seas will crank up your adrenaline and jump-start your pulse. Bree's prose puts you right in the middle of these extraordinary true adventures. From crossing the Pacific in a 10-footer to braving a November blow on Lake Superior, this book will leave you with spray on your face, wind in your hair and an insatiable itching to get out on the water. Don't miss it."
--Yvonne Hill, Editor of The Ensign magazine

"In Broken Seas, veteran journalist and seasoned sailor Marlin Bree has crafted a series of stories that prove the adage that truth is stranger than fiction. A remarkable collection of well-told tales."
--Herb McCormick, Editor of Cruising World and Boating Editor of The New York Times

"It is no accident that our history books are filled with adventures of the sea. Sailors and non-sailors alike are captivated by nautical stories. Marlin Bree's new book, Broken Seas, explains in gripping detail tales from both the Great Lakes and the ocean. When reading this book, you will feel like you are on board during some of the harshest calamities in recently history."
--Gary Jobson, internationally known sailor, author, TV America's Cup commentator and racing analyst

"Broken Seas is a pleasure to read. The seafaring adventures are well researched, the characters and their struggles come to life, and best of all...their roots are from the freshwater byways."
--Capt. Thom Burns, Editor of Northern Breezes

"Marlin Bree's first-hand knowledge of monster waves and survival has enabled him to vividly and acurately describe six true adventures in Broken Seas. This book details triumph and tragedy and is a must-read for sailors, and even landlubbers will enjoy these amazing stories."
--Chuck Luttrell, author of Heavy Weather Boating Emergencies